Why you should add extensions to your service menu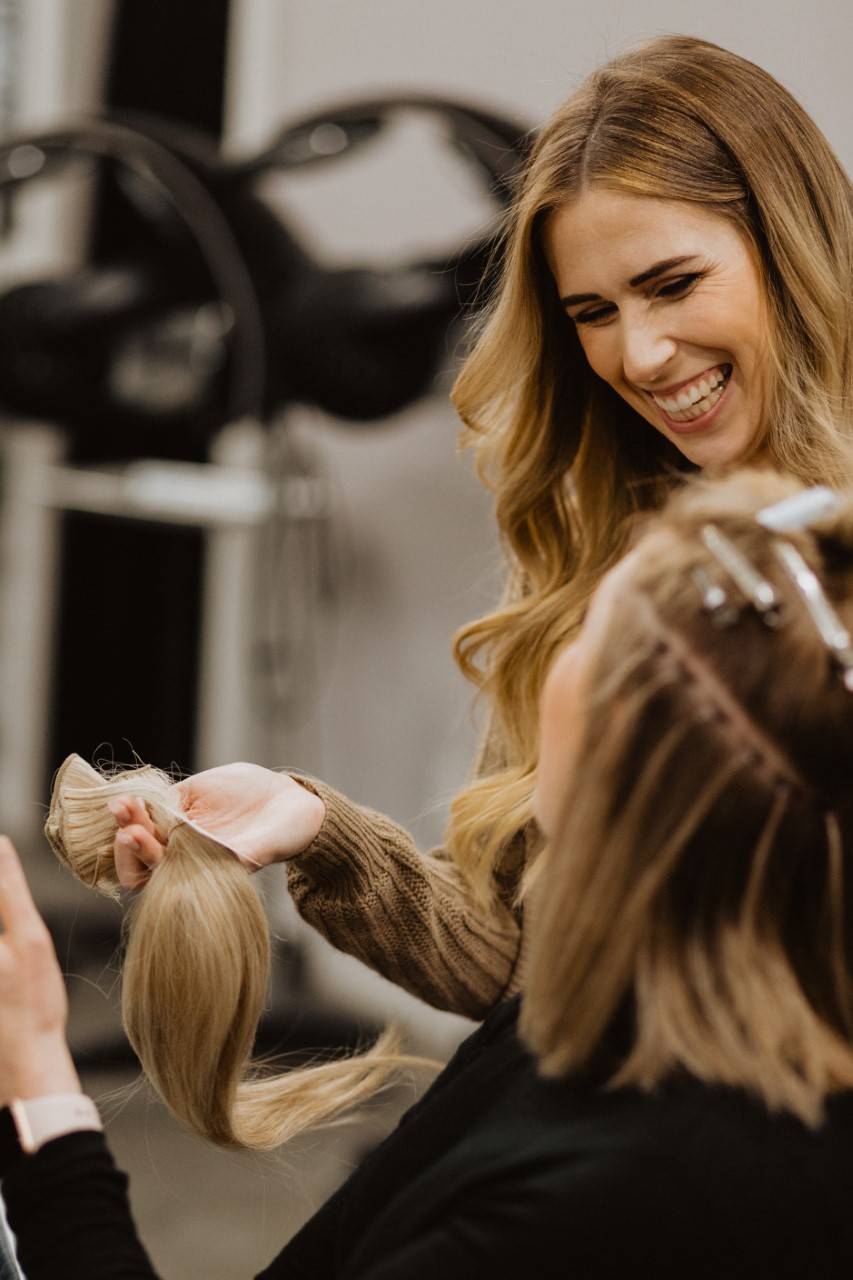 We get it, adding another service can feel completely overwhelming. Investing in training paired with marketing to clients is a lot of work. However, to grow your business, you have to be willing to evolve. In the salon world that means offering up new products and services. Staying on trend is important to your overall success, but only if the trends matter to your clients. Bottom line: Knowing your client is the first step to growing your business. If you think your clients could benefit from added length + volume with extensions, and you could benefit from an increased bottom line, then what's holding you back? Find our top 4 reasons to add extensions to your service menu below!
"The best investment you can make is in yourself."

Hair extensions have an extremely high return on investment. You'll be able to charge more for application of hair extensions when they require advanced techniques (Think wefts and tape-ins). Many of the stylists that we work with have seen their bottom line increase ten fold after adding extensions to their repertoire.
Your extensions clients are not a one time fling but rather your newest long term relationship. Your clients will have to come back to have you remove or reapply their hair extensions every 6-8 weeks, which means its a service that leads to a continuous and consistent return. This is one of the reasons why hair extensions are such a profitable salon service.
3) You're losing clients if you're not
Nothing (not even your gorgeous balayage service) is as transformative as extensions, and nothing makes a client happier than the opportunity to instantly lengthen their hair. If your clients are longing for this service and you aren't offering it, the sad truth is that they will find a stylist who does.
4) Happy clients = Happy stylist :)
Above all, we got into this career as stylists to make our clients feel happy and beautiful! If you think adding extensions will do that for your clients, and you're ready to take the next steps with education, please email us at hello@philocalyhair.com or checkout our list of upcoming classes here.