Philocaly Hair Extension Fusion Tool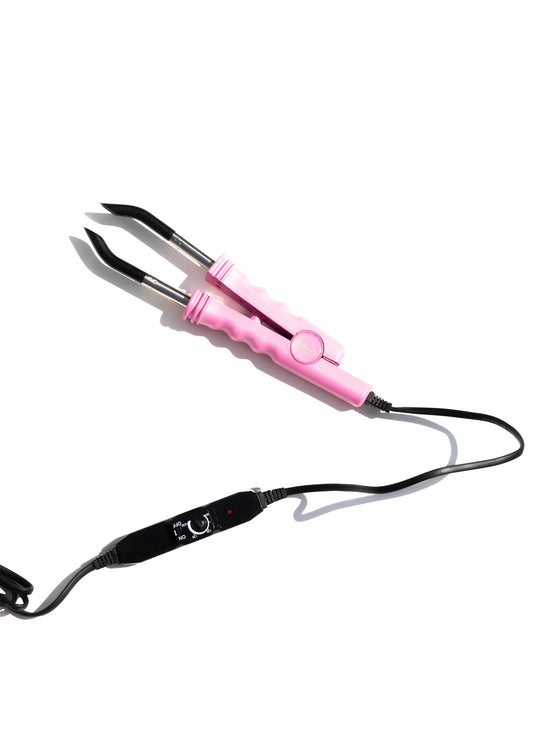 Philocaly Hair Extension Fusion Tool
A must have tool for Philocaly Keratin Tip application. Its aluminum plates heat up to 428° Fahrenheit and includes on/off switch with power indicator light. The comfortable ergonomic design ensures ultimate control.
Temperature adjustment range 100°C-220°C/212°F-428°F
*Important use Info

This tool contains a red temperature indicator light - once the tool is turned on, it will continue to flash until it reaches the temperature you have set it to. It only stays blinking/on while the temperature is rising. 
Once the tool reaches the temperature requested - the light will shut off and remain off until it needs to heat up again to reach or maintain the requested temperature. This does not mean the tool is turned off. The light will begin blinking again once the temperature needs to rise to satisfy the requested temperature or if you turn the temperature up using the setting dial.