Selecting Your Length
Whether you're looking for a natural or ultra glam result, Philocaly has a variety of lengths to suit the look you want to achieve.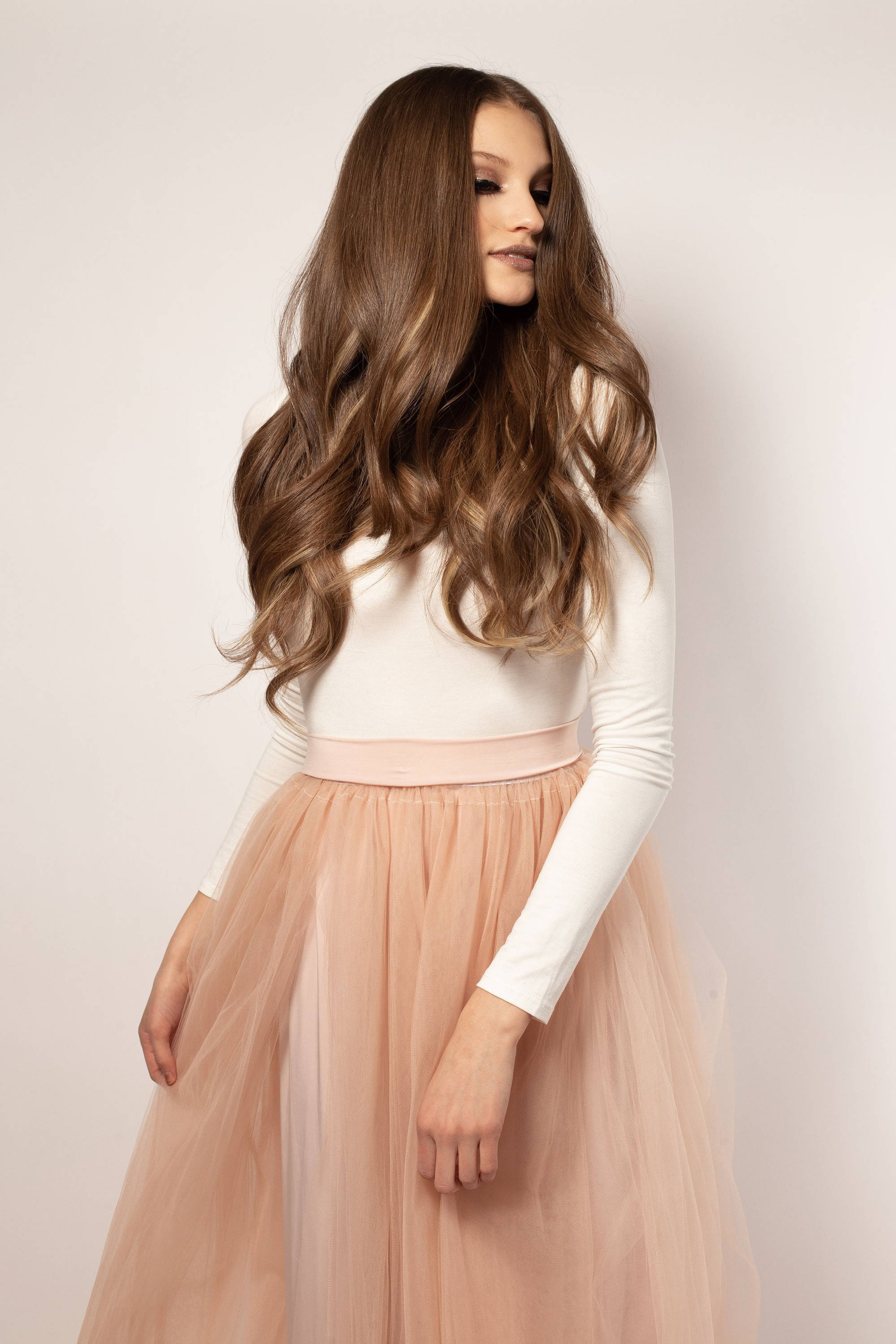 16-18 inch: mid-length hair extensions, a good choice if your own hair is short to mid-length. Please note that our 16-18" length is currently only offered with our tape-in collection.
18-20 inch: a versatile length and also our most popular length of hair extensions. This length is available with all collections.
The lengths listed below are available for custom order (We do not stock custom orders at our warehouse. Custom orders are taken upon request and take approximately 6-8 weeks to produce):
20-22 inch, 22-24 inch, 24-26 inch, 26-28": for super-long hair extensions extending below the waist.
20-22 inch pictured above
Our hair extensions come already trimmed for a healthier and thicker appearance. The length will be within a 2-inch range, i.e. 16–18-inch hair extensions will be trimmed within 16-18 inches and not any shorter. This means that you will not need to trim the ends of your new hair extensions (unless you decided to) as they will be beautiful from day one.