Philocaly Latch Hook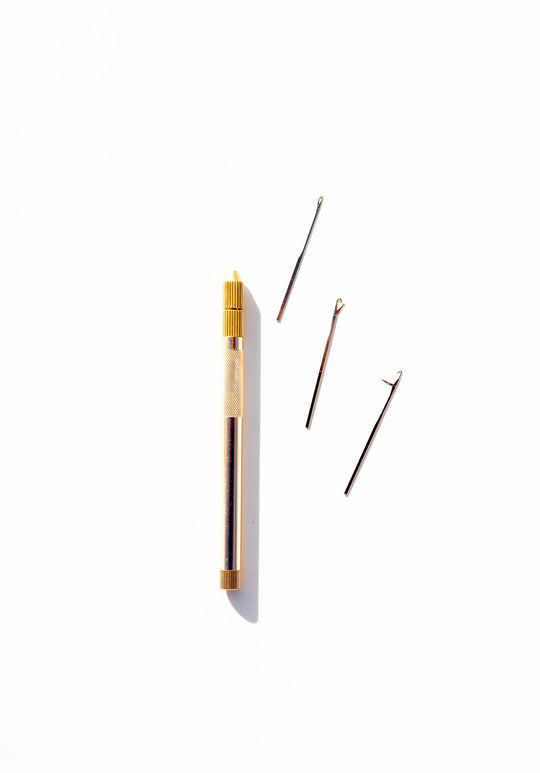 Not a looping tool lover? Try out our latch hook - specifically made to hold and apply micro beads for weft and single strand beaded methods. 
Three interchangeable hooks are included (PLEASE UNSCREW THE BOTTOM OF THE TOOL TO FIND HOOKS) - so you get to decide which size works best for you! You can also store the remaining latches inside the tool while not in use - ensuring they are easy to locate when needed!