Our Factory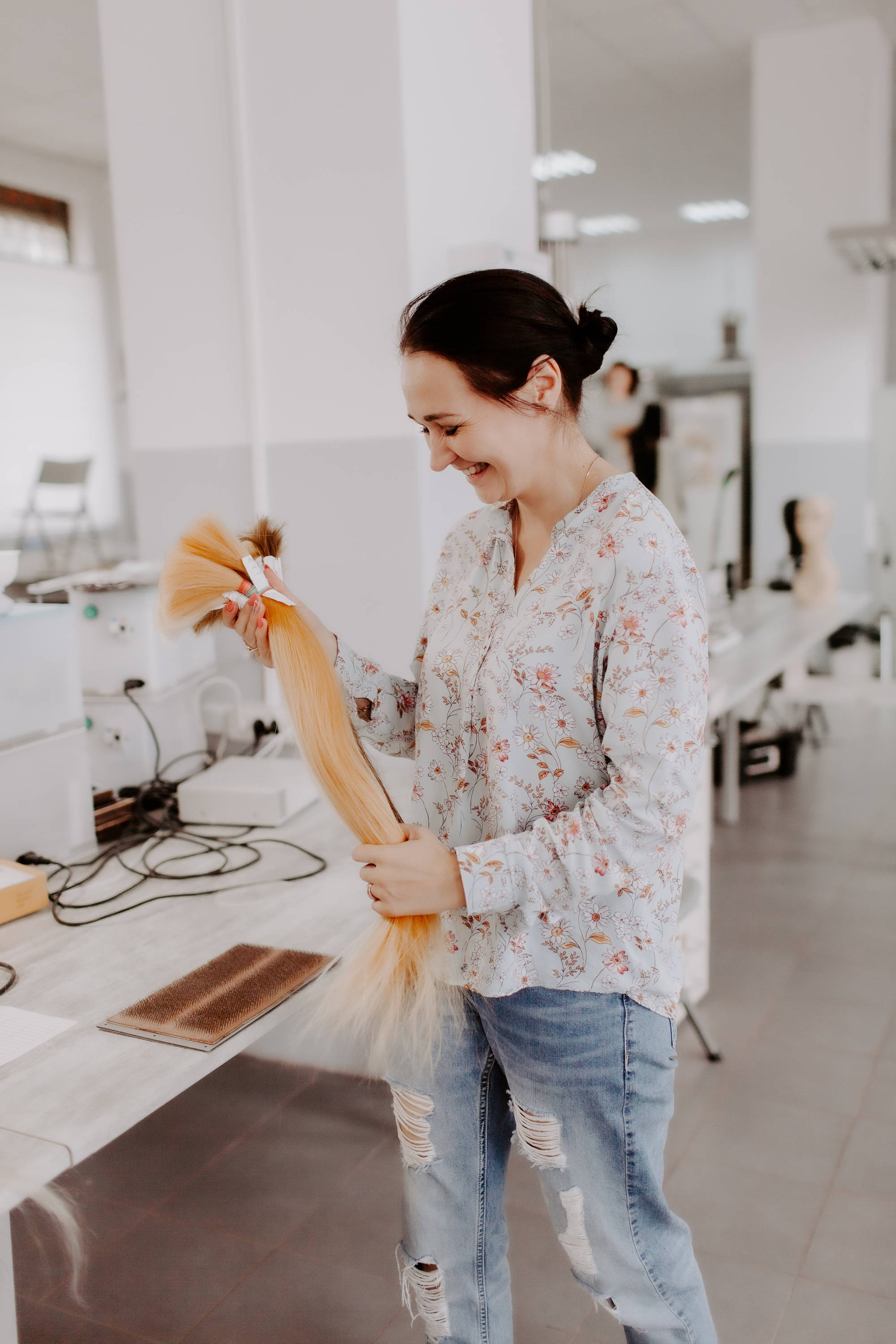 At Philocaly Hair, we want you to feel 100% confident that you are purchasing from a reliable and trustworthy source. We want to prove that our promises aren't just a good sales pitch, but rather the reality of our business. We believe in providing the highest quality products and making them available at a fair price, while maintaining ethical collection and labour practices. What better way to validate our claims than to bring you behind the scenes into our factory.


Located just outside of beautiful Moscow, Russia, our factory has all the right attributes: bright and spacious facilities, revolutionary technology and comfortable working conditions.

Philocaly Hair employs full-time dedicated staff that monitor all production processes to ensure the highest standards of quality and safety are met. The average employee age at our factory is 35, comprised of 90% women, all from local communities. Employees are provided with eight-hour work days with two 15 minute coffee breaks and an hour lunch break, weekends and holidays off, and worker insurance.




The Philocaly Process:
How your extensions are created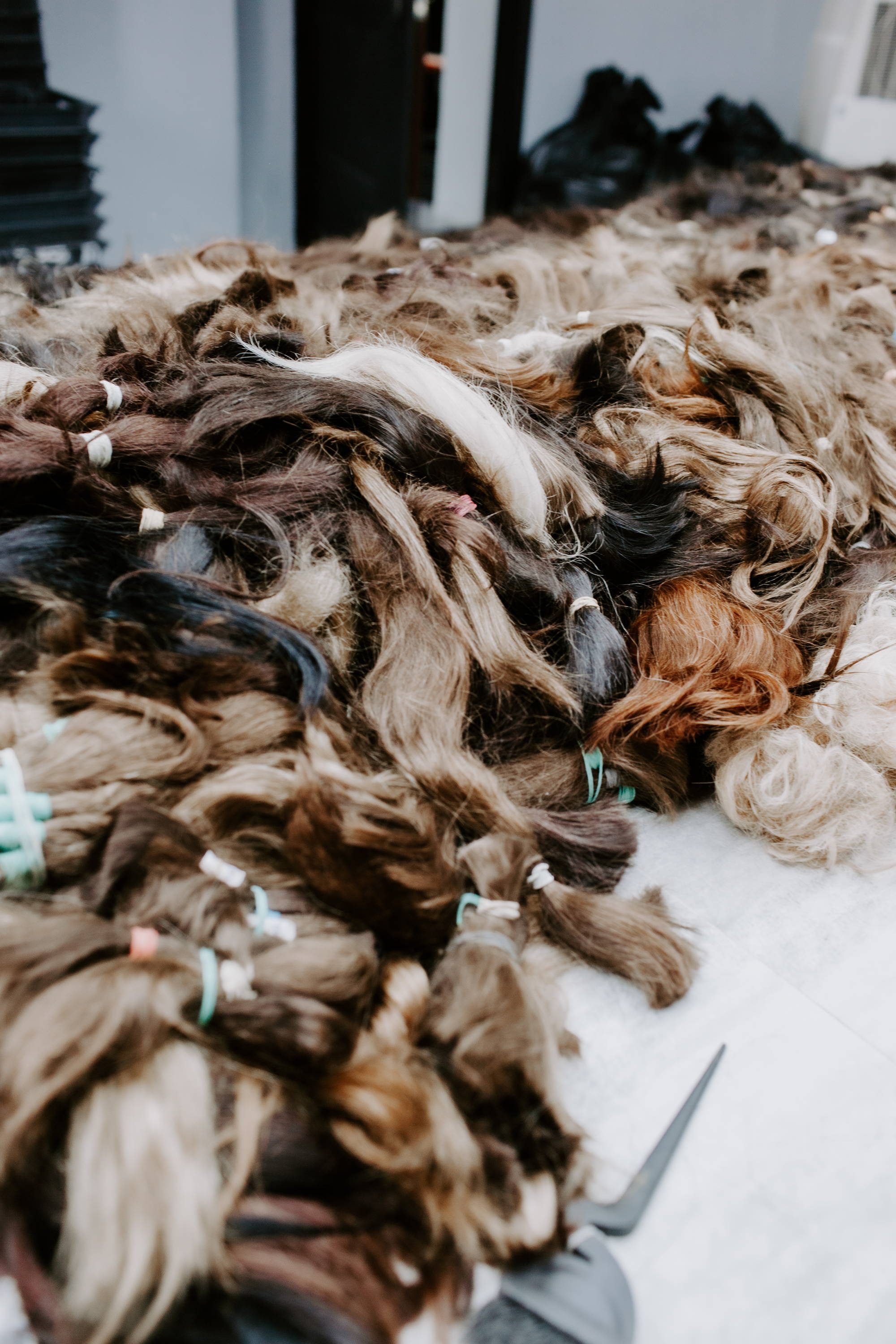 Step 1: Collect Donor Hair



Hair is collected from every Russian region. Women willingly come to designated "cutting salons" to sell their hair for a trade trade price. The amount paid is dependant on the length and colour of their natural hair, however on average women are paid the equivalent of one months salary.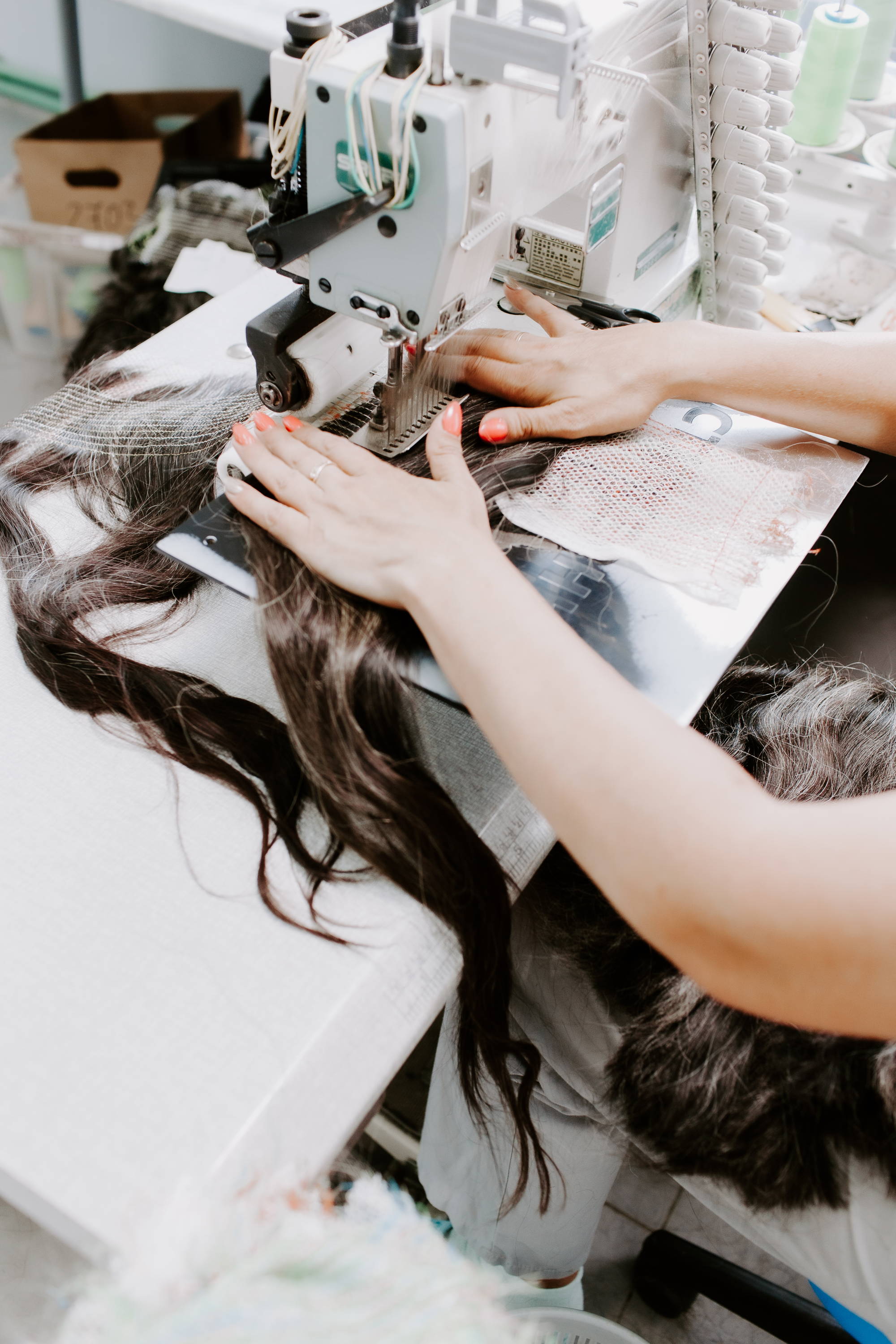 Step 2: Sew Hair Onto Tracks



Hair is sewn onto temporary production tracks to ensure the hair remains single donor and Remy (hair from the same woman/cuticle running in the same direction). Single donor hair is extremely rare since most extensions are made from over-combed brushes that contain hair from many women/dead hair. Single donor hair gives Philocaly hair extensions natural flow and movement and means zero tangling and matting.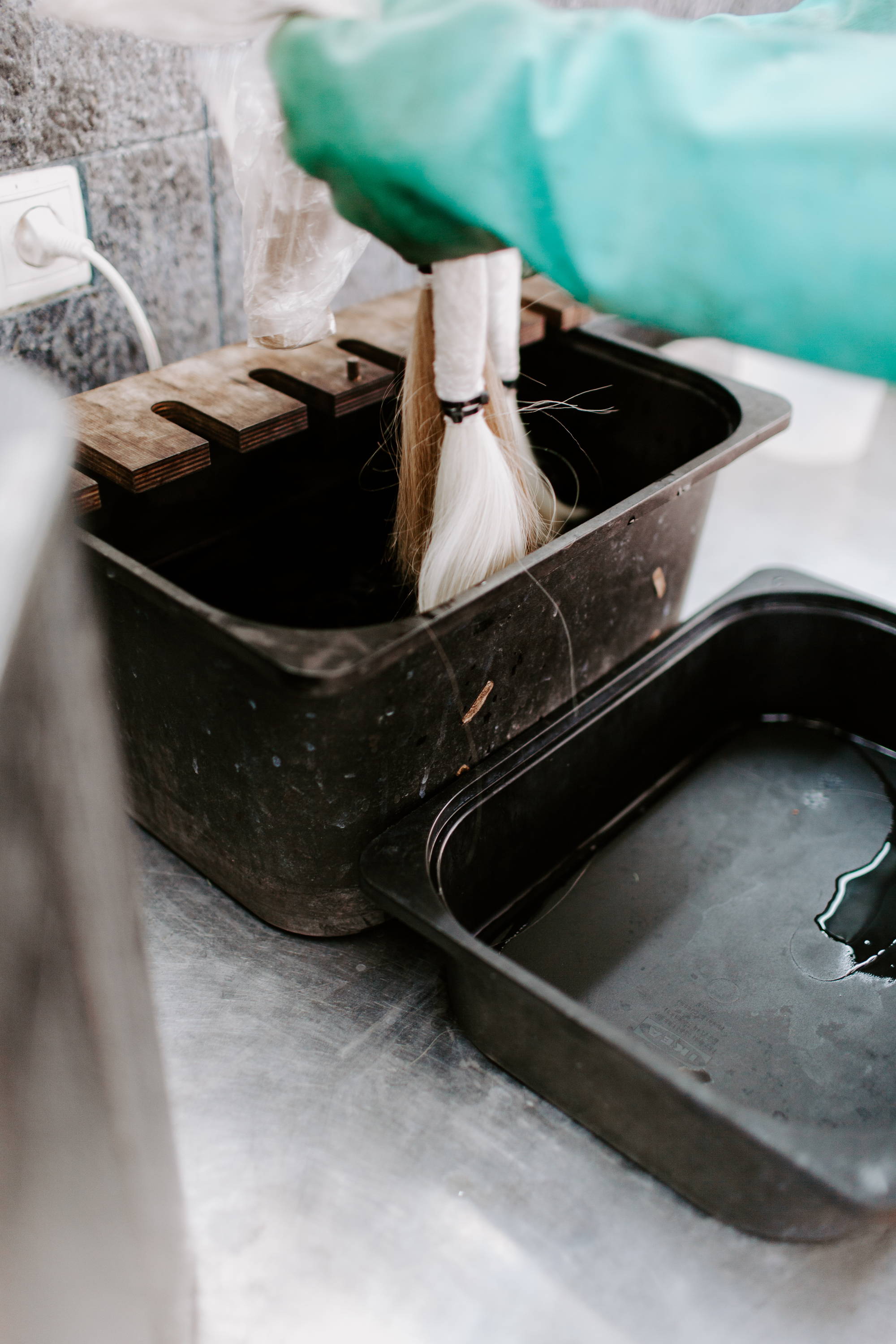 Hair is bleached (only if necessary) and coloured to reach desired shade. Our factory does not use acid baths and/or harsh chemicals which are typically used to process hair extensions. Instead, we use the same colouring processes that your stylist would use in salon - just at a larger scale. This ensures that the integrity of our hair extensions are not compromised.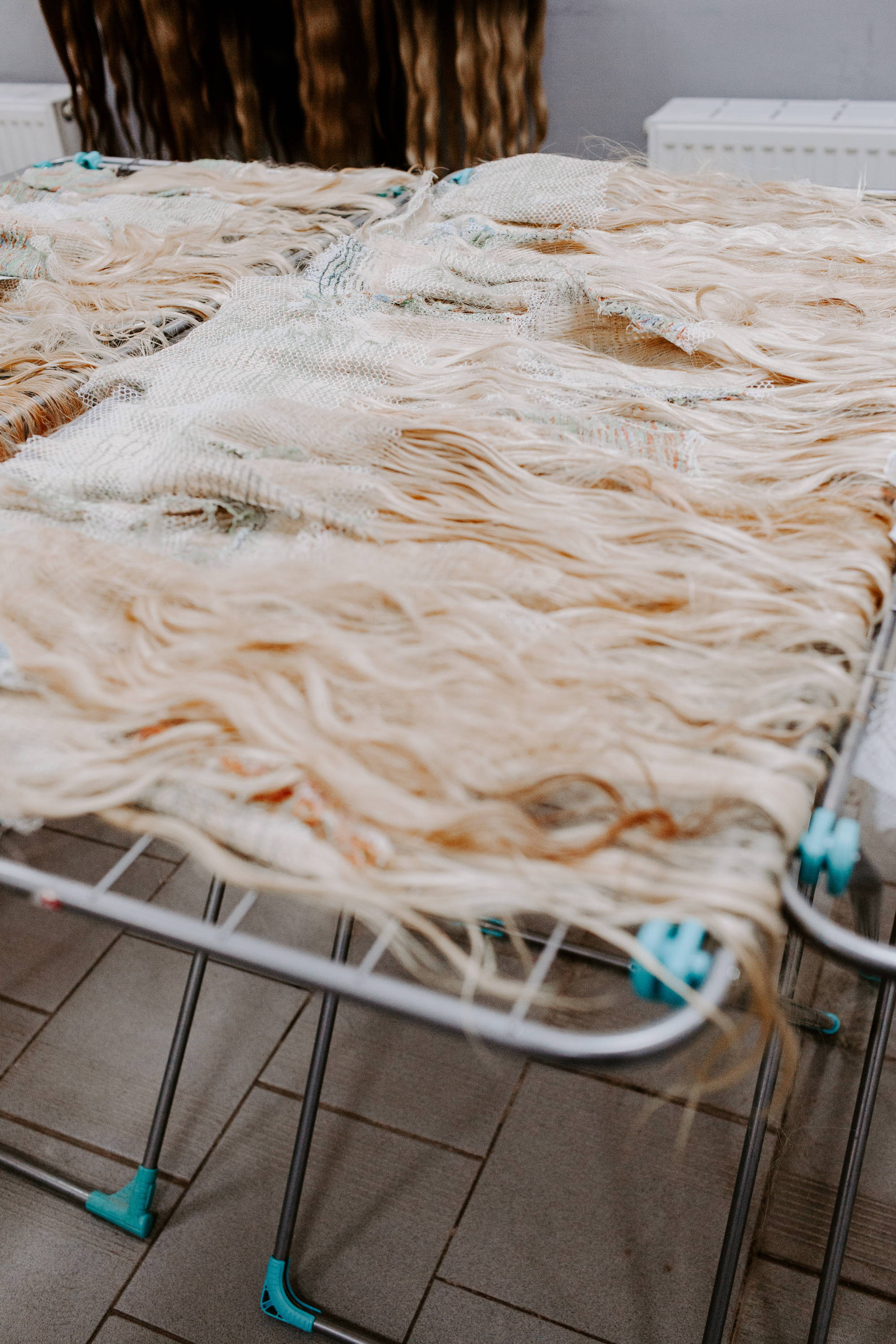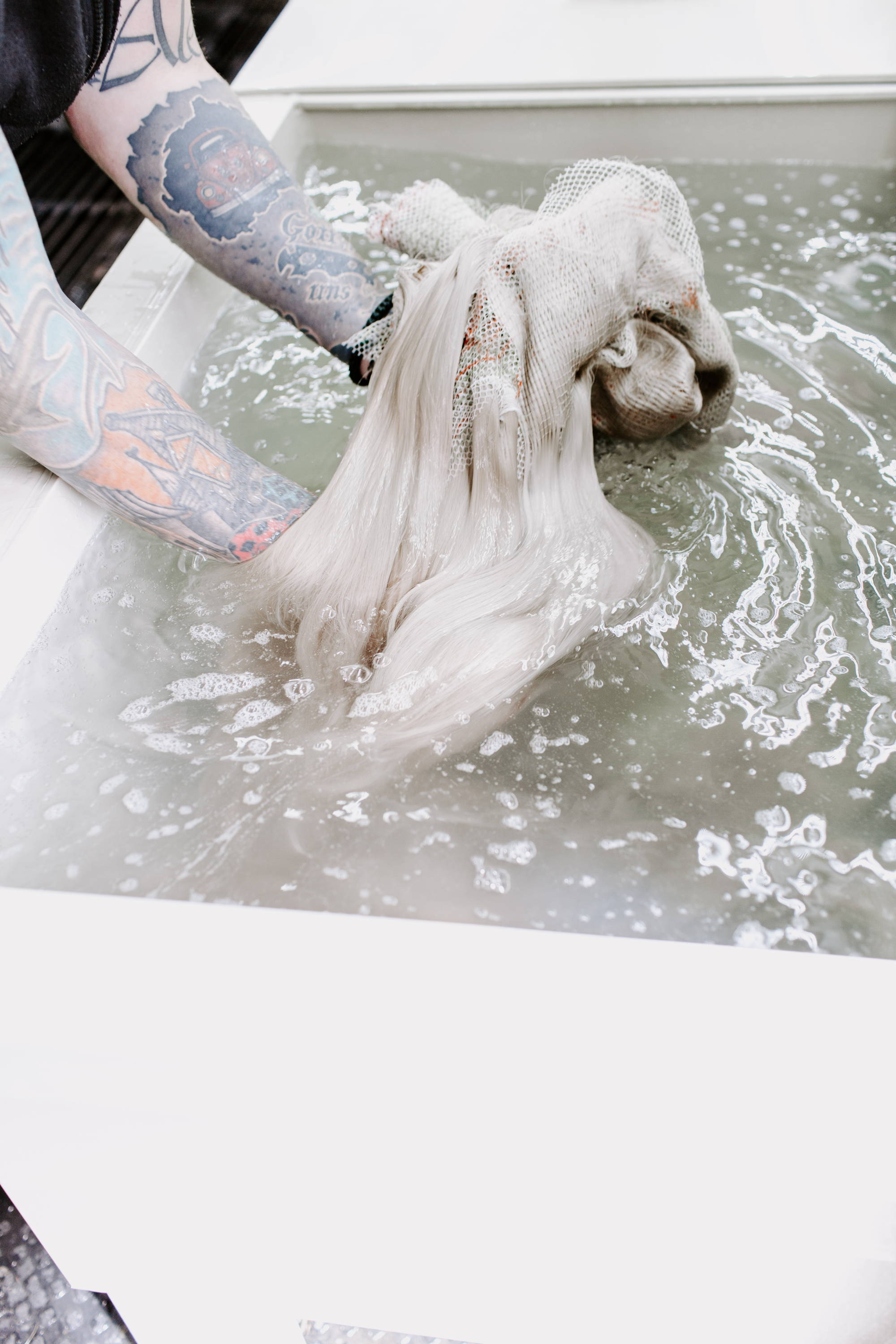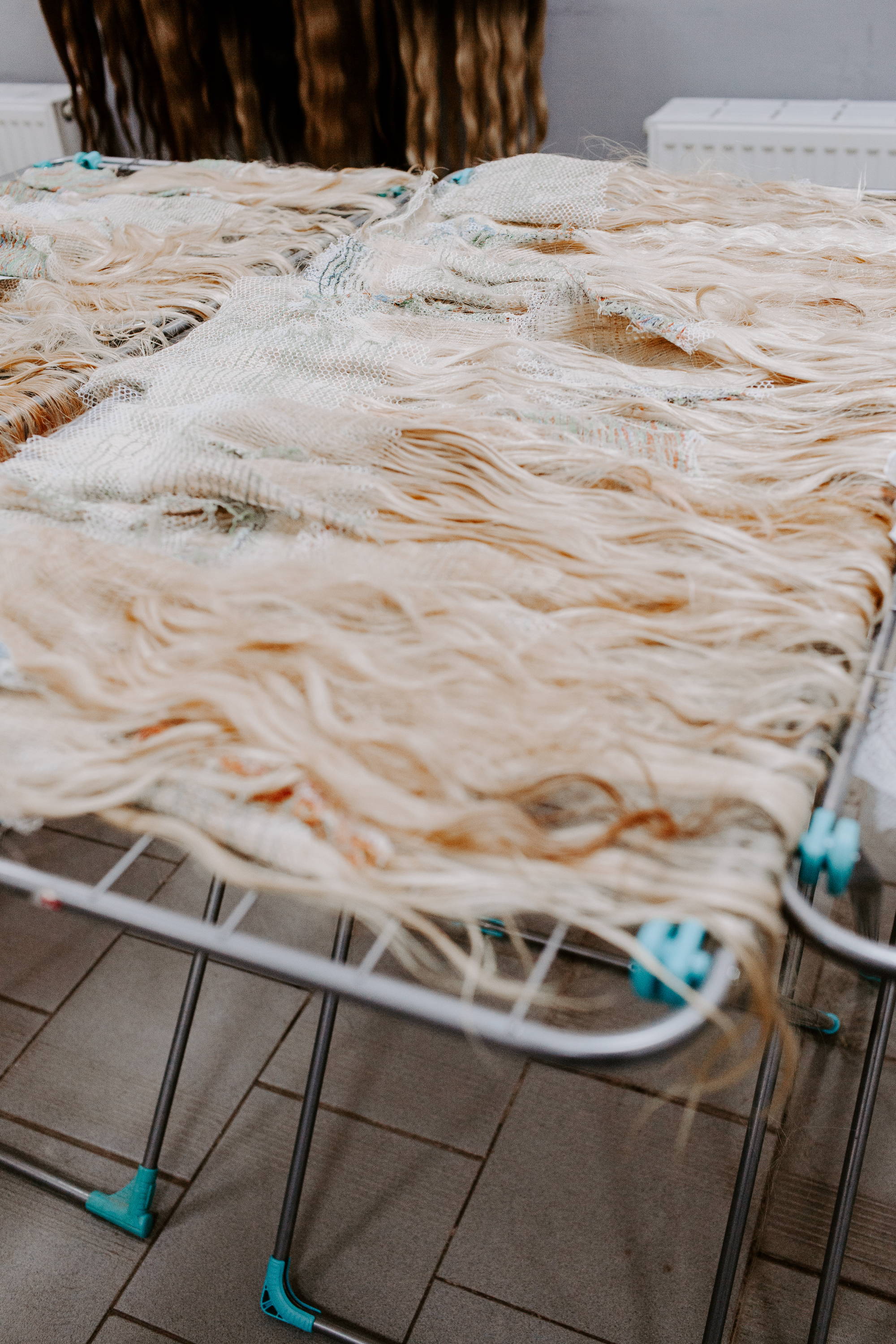 Hair is washed with a clarifying shampoo and conditioner to ensure the hair is clean and prepared for further processing. The hair is then taken to a separate temperature controlled room where the hair extensions air dry overnight.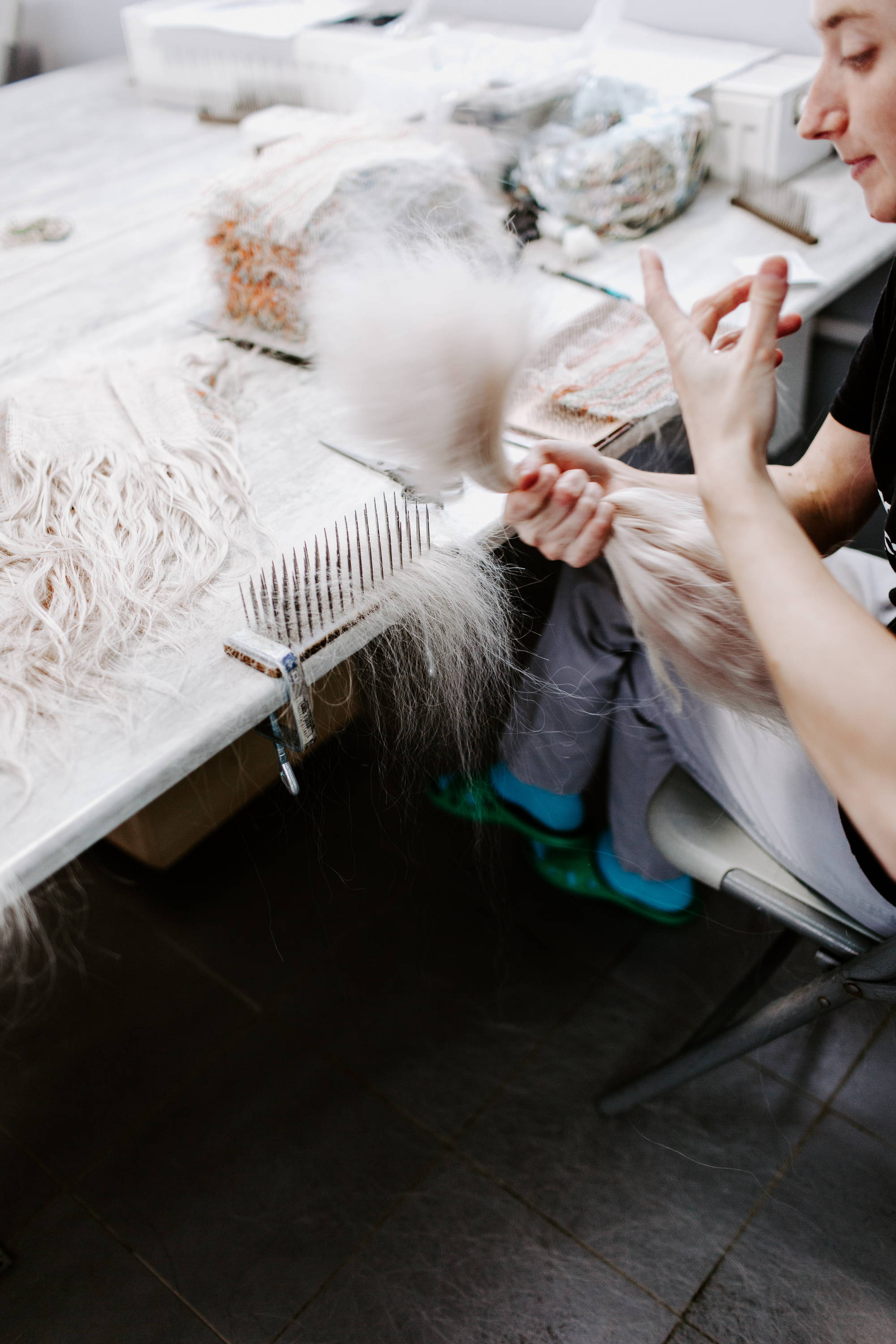 Step 5: Remove Short Hairs



Hair is removed from the temporary production tracks and undergo a process that removes any short hairs from the bunch. This ensures that your Philocaly Hair Extensions are long, thick and glamorous from top to bottom. These short hairs do not go to waste and are used to create our colour rings. Any hair that can not be used in our own products is purchased by toy manufacturers for dolls.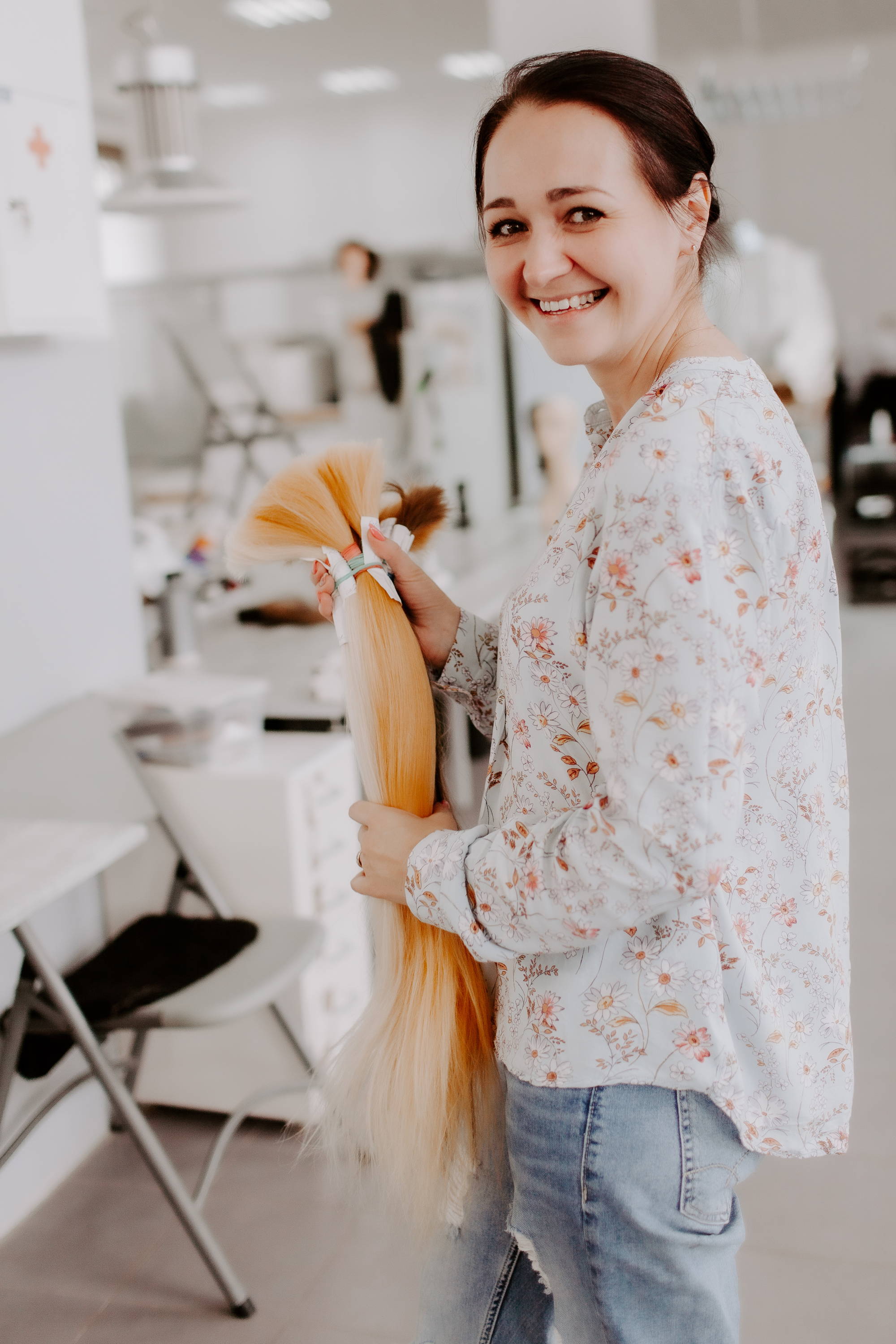 Hair is quality inspected and then taken to designated stations where workers convert the bundled hair into hand-tied wefts, flat wefts tape-ins, clip-ins.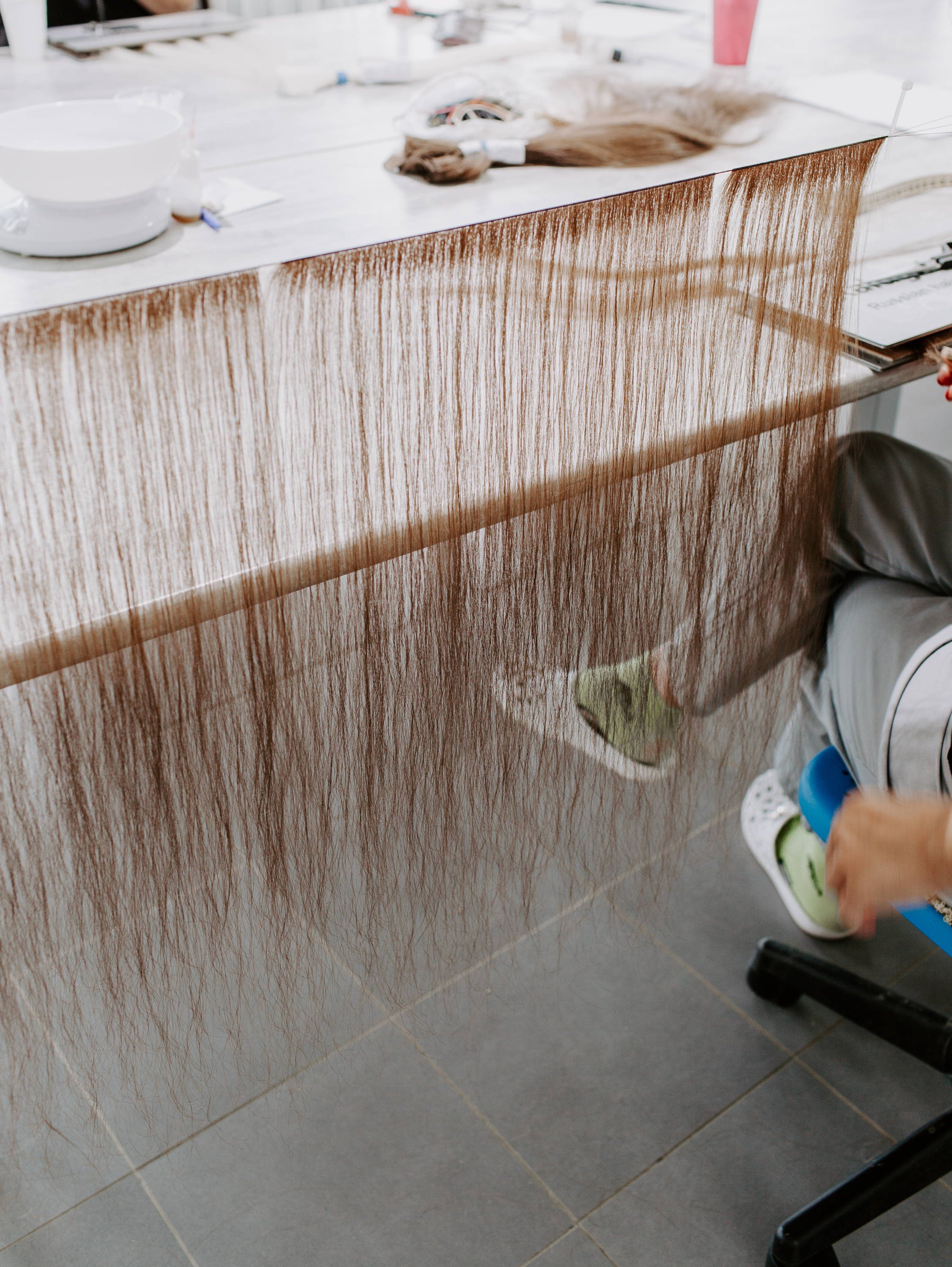 Hair is sewn by hand using a needle and thread which results in a finer weft than those made with a sewing machine. Due to the meticulous nature of this process, it is by far the most time consuming hair extension method to manufacture.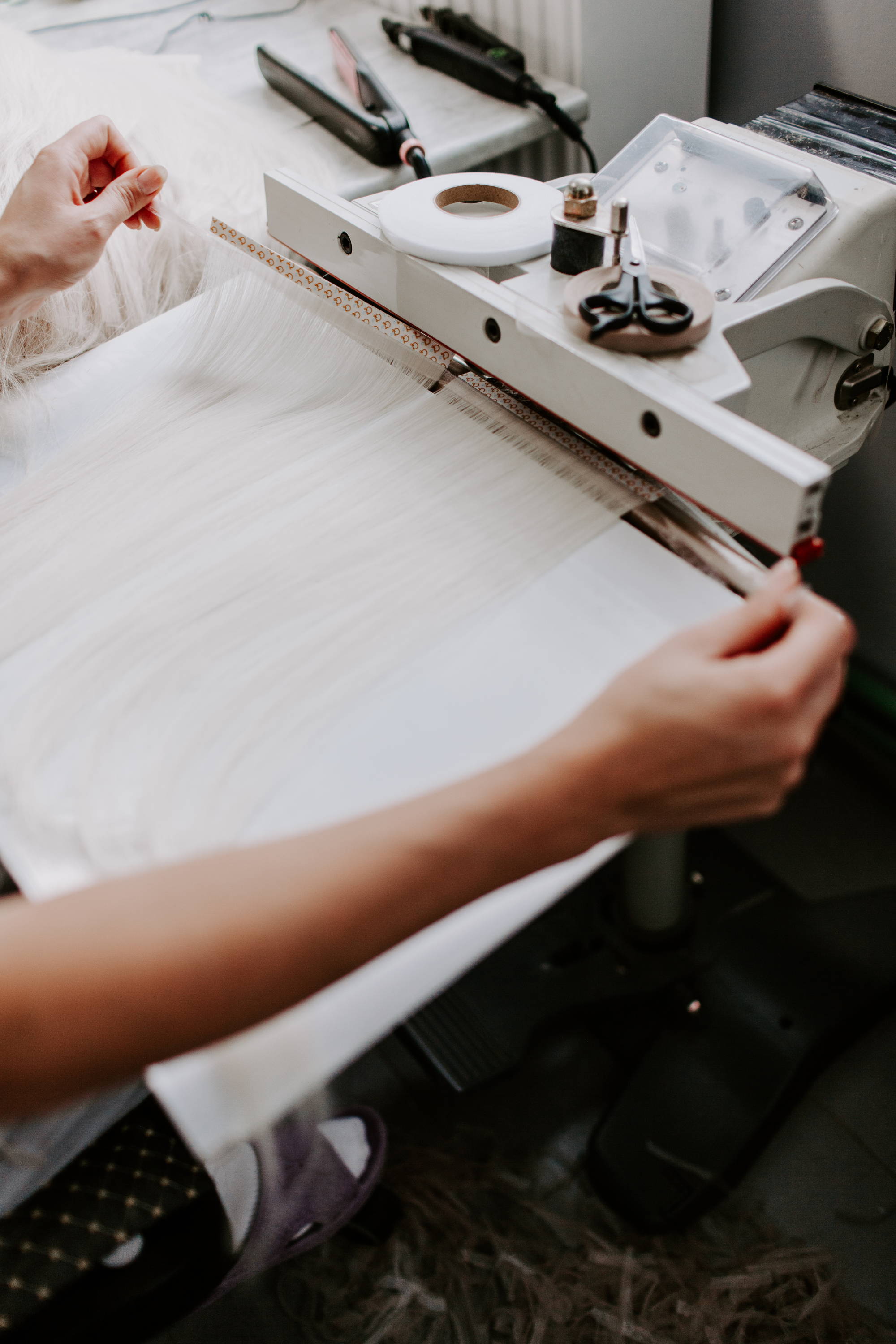 Hair is evenly distributed in a straight line and a machine is used to fuse tape to the hair. Once this is complete, the hair is taken to another machine which punches the strand into individual tape-in tabs.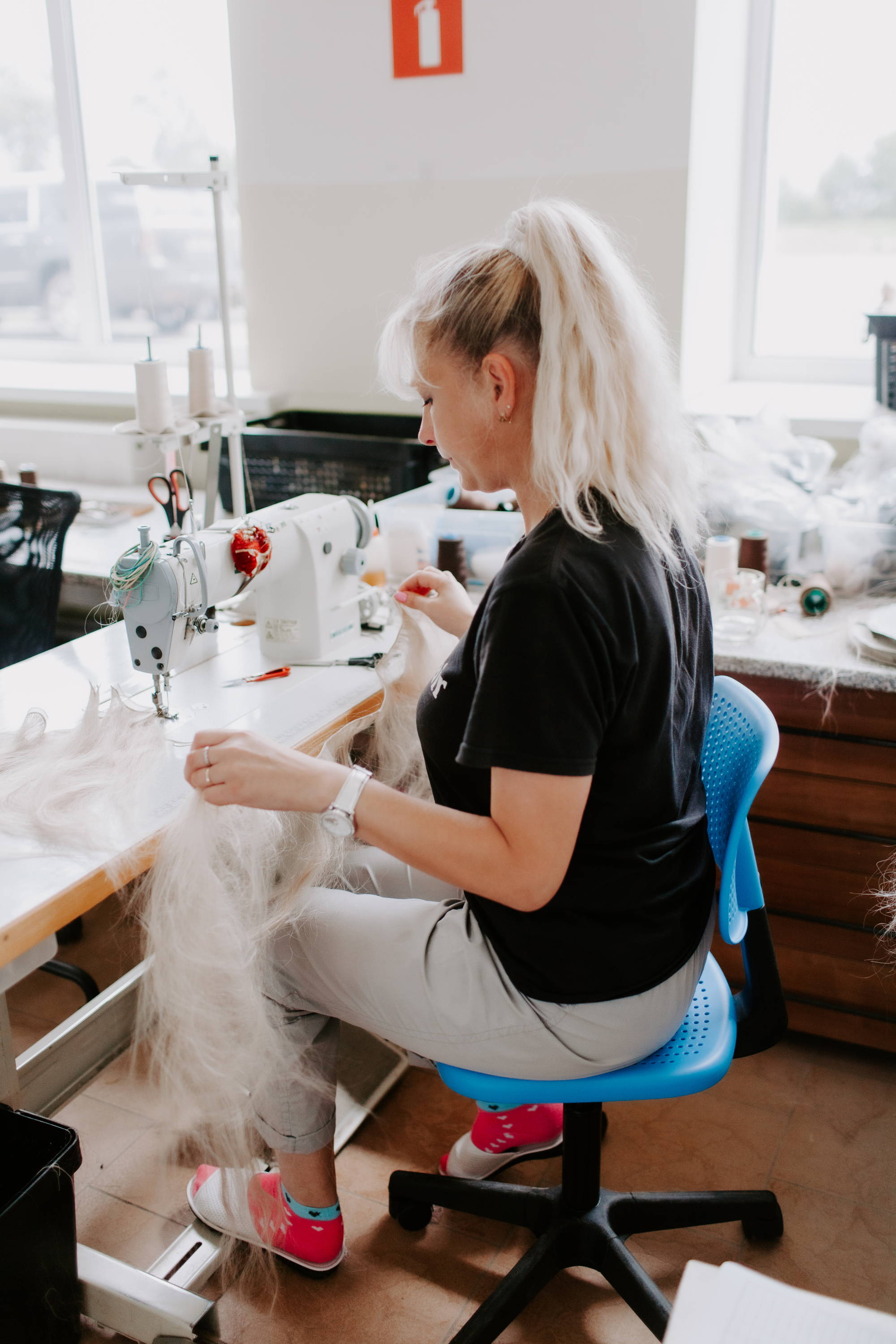 Hair is sewn into wefts using a sewing machine. These wefts are converted into clip-ins by cutting the weft into seven wefts (all of differing dimensions) and attaching clips.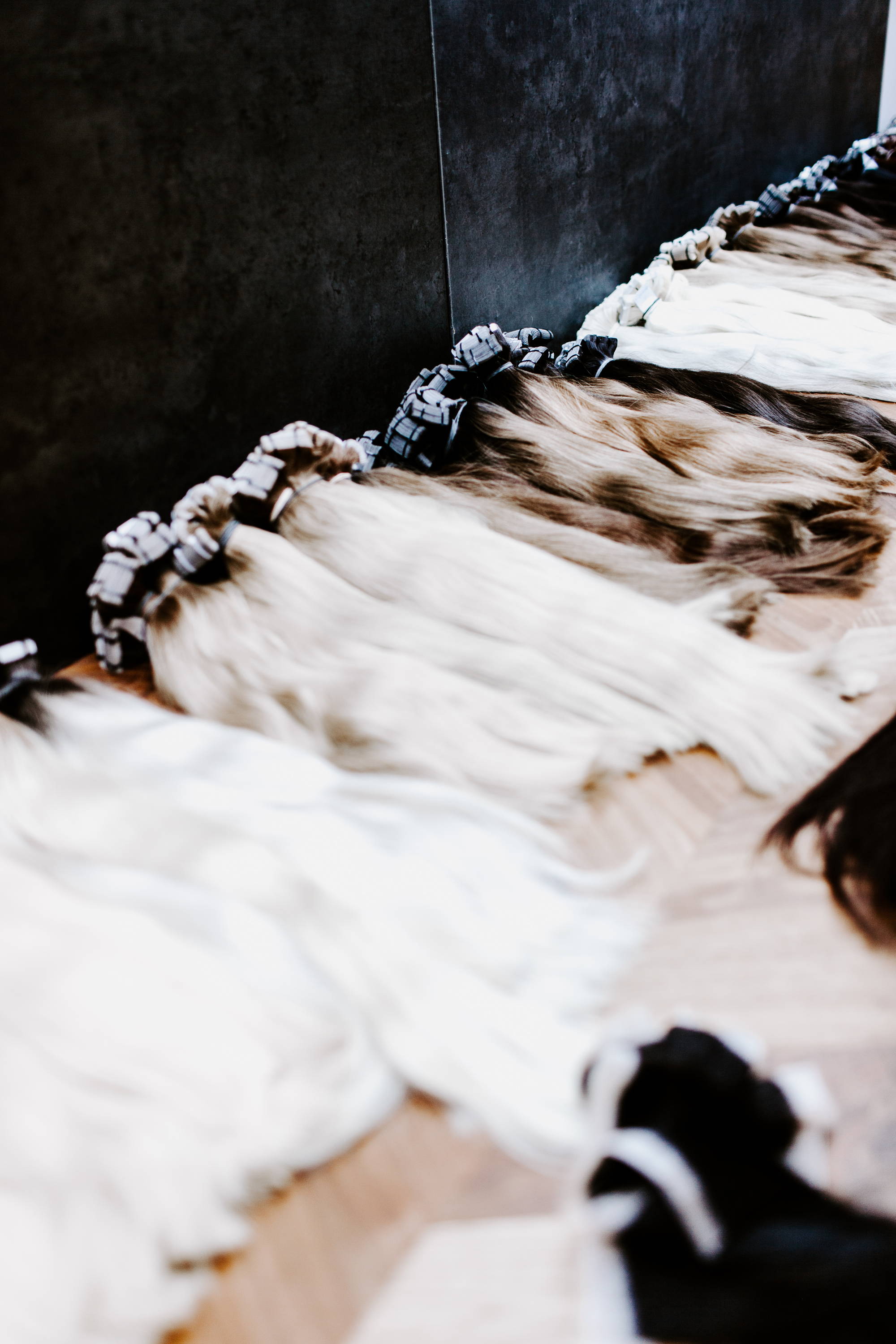 The final product is shipped from Russia to Philocaly headquarters in Regina, Canada, where we implement further quality control, package and ship our beautiful hair extensions to you!


Have any further questions regarding our production processes? Please do not hesitate to email us at hello@philocalyhair.com